What's New in the Library: March 2019
Item request has been placed!
×
Item request cannot be made.
×
Processing Request
Spring is almost here (and so are midterms). What's new at the library?
Did you know?
The library has laptops available for you to use! Need to write a paper but the computer labs are too full? Want to sit in a comfy chair by your favorite window? Go to the IT Help Desk on the ground floor with your student ID and ask to check out a laptop. Laptops have to stay in the library building, but otherwise they're yours to use!
New display
If you never venture upstairs, we'd highly encourage it - there is a rotating display of materials across from the library circulation desk on the first floor of the JSML.
Does anyone still use Redbox for DVDs? Well the library is sort of like "Readbox" for books - except they're free! Come check us out.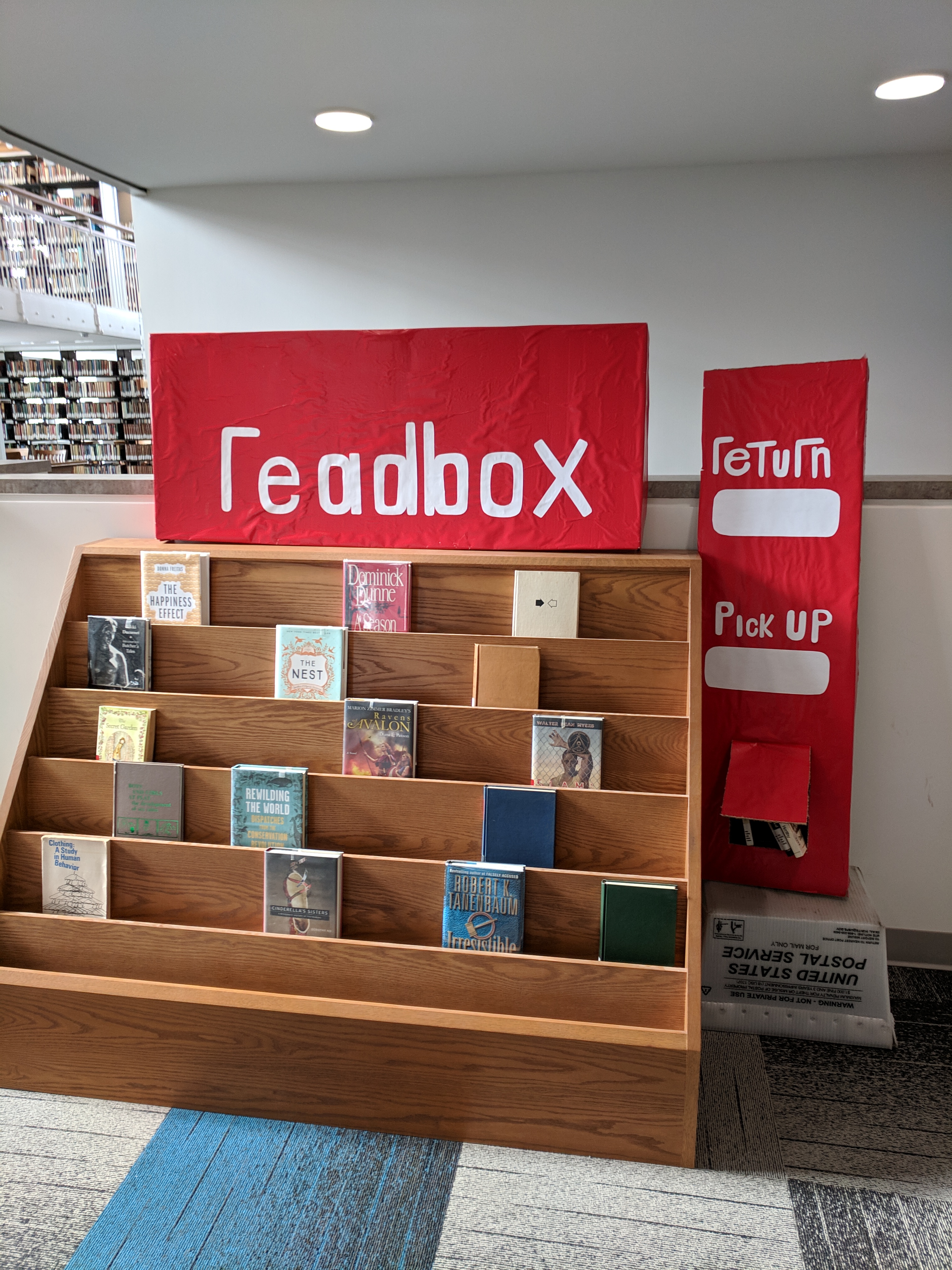 New books
JSML is always buying new books for research, career and professional development, and leisure reading purposes. There is a rotating display of new books on the first floor, and new books pop up there all the time. Here are some titles we've added recently - clicking on the covers will take you to their page in the library catalog, where you can read more about them or place a hold to let us know you want to check it out! (And they're not all books - there are new DVDs too!)