Item request has been placed!
×
Item request cannot be made.
×
Processing Request
Welcome to learning the steps of the research process.
This guide will teach you the steps of the research process and will also fill you in on ways you can use these steps to your advantage.
Personal Librarians
Each student is assigned to a librarian to serve as the student's personal librarian for the entire time they are at Wilson College.
Your Personal Librarian will be happy to help you with any research project you are assigned or even research on something you are personally interested in.
We recommend checking in with your Personal Librarian at the start of every project, even if you think you have it under control yourself.
Personal Librarians are assigned based on a student's FYS section. If you were not required to take FYS and you are an undergraduate student, it is based on your last name.
If you are a graduate student, your Personal Librarian is assigned by program.
Contact Kelly Spiese with questions about this program.
Helpful Links and Resources
Before you get started with your research, it is good to know all of the resources available to you:
Tips From Your Personal Librarians
Before you begin working on a research assignment and choosing a topic, it is important that you understand your assignment.  Knowing the assignment requirements will help you work out a successful research plan.  Make sure that you know:
specific details about the assignment:

paper length
number of sources (scholarly, popular, peer-reviewed)
citiation style for your Works Cited list

due dates - make sure to give yourself enough time to:

explore your topic, find sources, and meet with your Personal Librarian if you need help
get your paper to a writing tutor for help
*Hint: some professors will read a draft without grading it if you get it to them early enough*

which source types are appropriate

for example: do you need to look for websites and magazine or newspaper articles for a topic that is currently in the news; or, do you need to look for books and scholarly journal articles on an event that took place a long time ago?
it is very important to know what types of sources your professor is expecting to see in your Works Cited list
Now that you have a better idea of what you need to complete your research assigment, check out the rest of the steps in this Research Guide.  Additionally, use the Research Scheduler to help you plan how to complete research assignments on time. 
Picking/Narrowing a Topic
Choosing a topic is very important because you want to make sure that both you and your professor are happy with your choice. The topic also needs to be something that makes sense with the assignment which is what makes Step 1: Understanding the Assignment really important. 
Topic Choice Help
Need help picking a topic? These are the places you should seek help:
Your Professor
Peers (especially other students in the same class)
Your Personal Librarian
Another Librarian
Academic Writing Tutor
Broad Background Research
Finding Search Terms
Searching databases is different from searching in Google.  When searching in library databases, it's best to take your topic and try to indentify the most important concepts.  As you are making a list of these key terms, also known as "keywords," think of some synonyms or related terms that you can use to describe your topic.  Authors will often use different terms to refer to the same concept.  Having a list of ready-made search terms will make your life easier when it comes time to search the databases. 
Keyword Strategy Table
Keywords
social media
self-esteem
teenagers
Synonyms and related terms

user-generated content
social networks
computer-mediated technologies
individual platforms (ex. Facebook, Twitter)

self-respect
self-worth
dignity
pride

 

youth
young adults
adolescents
juveniles
Search Tips
BOOLEAN OPERATORS
Dogs AND Cats – finds results with both search terms; narrows your search
Dogs OR Cats – finds results with either one or both of your search terms; broadens your search
Dogs NOT Cats – finds results containing the first term, but not the second term (so will find only dogs); narrows your search
Other Helpful Tips:
Use quotes around terms to search them as a phrase (ex. "american civil war").
Use an asterisk (*) at the end of a word to search for all forms of that work (ex. nurs* will search for nurse, nurses, nursing).
Most databases have an advanced search screen to help you combine your search terms.
Articles in most databases will include a list of helpful subject terms.  Find a good article, look at the subject terms, and use these terms to fill in your search boxes.
Evaluating Sources
Evaluating your sources is an essential step in the research process.  After you find your sources, it is important that you take a step back and look at what you found.  The first step in this process relates to understanding the assignment.  It's important to know:
What types of sources does my professor expect to see in my Works Cited List?
Do the sources satisfy my information needs and relate to my topic?
Can I include websites in my list of sources?
Evaluation Criteria for Books, Journal Articles, and Websites.
Look at your sources carefully and critically!  Consider these points when evaluating each source:
Currency: When was the information published? Are there more current information sources available? Is your topic in a field where the most current information is necessary?
Relevance: Does the information you found meet your needs? Does it answer your questions? Does it meet the requirements of the assignment? Is the information too technical - can you understand what the sources is saying?
Authority: What are the author's credentials? Is the author prominently known in the field? Are they affiliated with a university or an organization related to your topic?
Accuracy: Is the document peer reviewed by experts or others working in the field? Are there lots of spelling, grammar, or punctuation errors? Are there false statements in the document? Can you find another sources that includes similar information?
Purpose: Is there obvious bias associated with this document? Why did the author write the piece and for whom? Is the language used appropriate? Is the author trying to inform, entertain, persuade, or sell you something?
Use the above criteria when evaluating websites.  With websites, however, you need to take a couple more thoughts into consideration.
Check for a copyright date at the bottom of the page.  It's important to know when the site was last updated.  Broken links can be a sign that the page has not been updated recently.

Look at the URL.  Is it a .edu, .org, .gov, or .com site?  Keep in mind that anyone can create a .com or a .org website (and that even .edu or .gov sites may be biased, out-of-date, or otherwise unreliable).  You should always do a Google search on the author's name to see if he or she is qualified to write about the topic.

Check the "about us" page.  Does the site include a mission statement or a history of the organization page?  If the site belongs to an organization, what is its purpose?
Scholarly Journal Articles vs. Popular Magazine Articles
You will likely hear professors say that they want you to use scholarly journal articles in your research.  Use this table to help you understand the differences between scholarly journal articles and magazine articles.
Differences Between Scholarly Journal Articles and Magazine Articles

| | |
| --- | --- |
| Scholarly Journal Articles | Magazine Articles |
| Articles are usually long articles and focused on in-depth analysis of topics. | Articles are generally shorter and provide broader coverage of topic. |
| Articles are usually reviewed by experts in the field before publication. This process ensures the information contributes to growth of knowledge in the field. | Articles are generally not evaluated by experts. Articles are included based on reader interest. |
| Authors are researchers, scholars, and experts. They are often affiliated with educational institutions. | Authors are usually journalists or freelance writers. They are employed by publishers. |
| Articles usually contain an absract and follow a specific format. Articles include very few pictures and more specialized vocabulary. | Articles usually contain pictures, photographs, and advertisements. Articles use vocabulary that the general public can understand. Articles do not follow a set format. |
| Articles report on original research and results of current experiments. | Articles provide general information on various topics. |
| The intended audience is scholars, researchers, experts, and students. | The intended audience is the general reader. |
| A works-cited list is almost always present. | There is generally no works-cited list. |
| Journals are usually published by university presses, educational institutions, or professional associations. | Magazines are generally published by commercial publishers. |
Peer-reviewed Articles
Just be aware - All academic journals are considered scholarly; however, not all scholarly articles are peer-reviewed.
Peer-reviewed articles:
are evaluated by experts and other scholars in the field
go through a rigorous review process before they can be published
are credible sources of quality research and scholarship
Check with your professor to find out if your scholarly articles must be peer-reviewed.  Look for ways to narrow your search to peer-reviewed articles in OneSearch and other library resources.
Writing
The Academic Support Center has an Academic Writing Coordinator (Sarah Feldberg) and many writing tutors who can look at your work and make suggestions for how you could improve. They can also work with you at the beginning stages of writing to help you figure out where to even begin. You can find more information at the Writing Support webpage.
Creating a Presentation
There are many websites and programs you could use to create a presentation. Some examples include Powerpoint, Prezi, Canva, Sway, etc. One thing to keep in mind when preparing a presentation is whether or not what you're using is compatible with the computer you'll use to present. Most web-based presentation tools are compatible with the computers we have in classrooms at Wilson College, but it's always wise to double check. Please contact James D'Annibale if you would like help learning to use any particular presenation tool. Please also watch the video below showing the difference between a good and bad presentation. 
Creating an Infographic
Sometimes infographics are the best way to share your information. Perhaps the infographic is a handout to accompany a presentation, or it could be the highlight of a poster you make. Either way, infographics are everywhere online these days and it's good to know how to make one. There are any number of websites and programs you can use to create an infographic. If you're interested in learning to use any of those sites or programs, reach out to James D'Annibale for help. Please also make sure to watch the video below about the five keys to a great infographic.
APA Help
Resources for the latest (7th) edition of APA:
Citation Generators
You can easily Google citation generators and find a bunch of them online. You may have even used them in high school. The most important thing to know about citation generators is that you always need to proofread the citations they give you. These citations are generated by computers, and computers are imperfect. Double-check that all the information is there: author, title, date, etc. Is the title capitalized properly? Is the author's name spelled correctly? Does the link work?
Many of the library databases have a "Cite" button on the source's information page that will generate citations for you. Use this! They still need to be double-checked, but they will generate better citations than Random Citation Machine Dot Com. If you are using non-library databases (like Google Scholar) and you need a tool to help you generate citations, we recommend:
You do not need to have an account to use Zbib and there are no advertisements. This is a tool brought to you by Zotero, a software company whose sole purpose is to help researchers manage their research better.
LibKey
Here are some tools that make it easier to access the full-text of many scholarly journal articles.
LibKey 

The library has purchased access to a product called LibKey. When you search the library databases you will see a LibKey Instant PDF link for some of the sources you find.  This link directly connects you to the full-text for open access content that is freely available on the web.  With this service, you will experience less clicks and find fewer broken links.
LibKey also has a browser extension (for most common browsers) you can download which helps you easily connect to subscribed content from the library.  You will see PDF links as you explore publisher websites, Wikipedia, PubMed, Science Direct and more.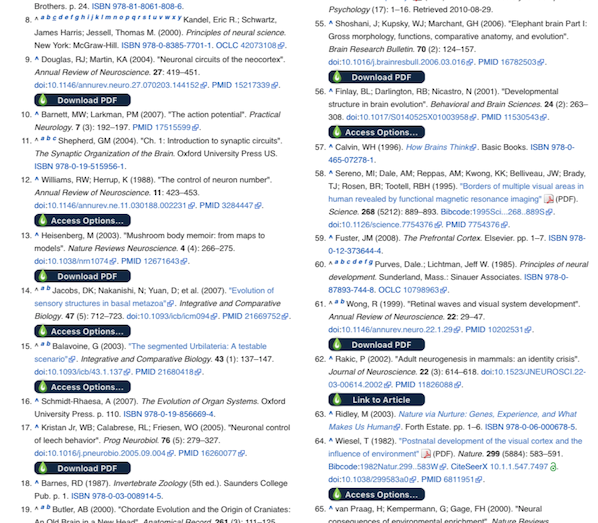 You can download and install the LibKey browser extension here: Download LibKey Nomad.
For more information about LibKey, including a step-by-step guide on how to install the browser extension, watch this video:  LibKey Tool Information and Installation.
Google Scholar Find It @ Wilson Links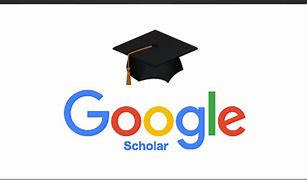 When you search Google Scholar, you'll often see links to the full-text for articles and books that are freely available on the web.  You can also set up your Google Scholar profile to automatically connect you to resources provided by the Wilson College library. 
For step-by-step instructions on how to set this up, click here: 
Linking Wilson Library to Google Scholar.pdf
PowerNotes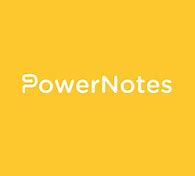 PowerNotes is a tool that helps you save, annotate, organize, and cite the sources you find in library databases and on the web.  Additionally, PowerNotes offers you the opportunity to create paper outlines, avoid accidental plagiarism, and keep track of the sources you plan to use in your research projects. 

Go to PowerNotes to create your account and get started.  Remember to use @wilson.edu when creating your account.  Here you will also find links to available PowerNotes browser extensions.  Information on getting started with PowerNotes can be found here: Getting Started with PowerNotes.
Want to learn more about the functionality of PowerNotes, visit their library of video tutorials here: PowerNotes Video Tutorials Blog.