Item request has been placed!
×
Item request cannot be made.
×
Processing Request
What's New in the Library: January 2019
Soon it will be time for another spring semester here at Wilson. While you welcome in the new year and gear up for a new semester, check out what's new with the library!
New databases
We now have access to two new databases through HeinOnline: Gun Regulation and Legislation in America and Slavery in America and the World: History, Culture & Law. These databases provide historical and government documents as well as contemporary commentary about these topics.
New display
If you never venture upstairs, we'd highly encourage it - there is a rotating display of materials across from the library circulation desk on the first floor of the JSML. Right now it's "Blind date with a book!" - we've selected some excellent reading material for you to try, but they're wrapped so that you can't see the title, author, or cover! But don't worry, we gave you a few keywords, or the first line of the story, so that you have some idea what you're getting into. Treat yourself this January and February and try a blind date with a book - maybe you'll make a new friend.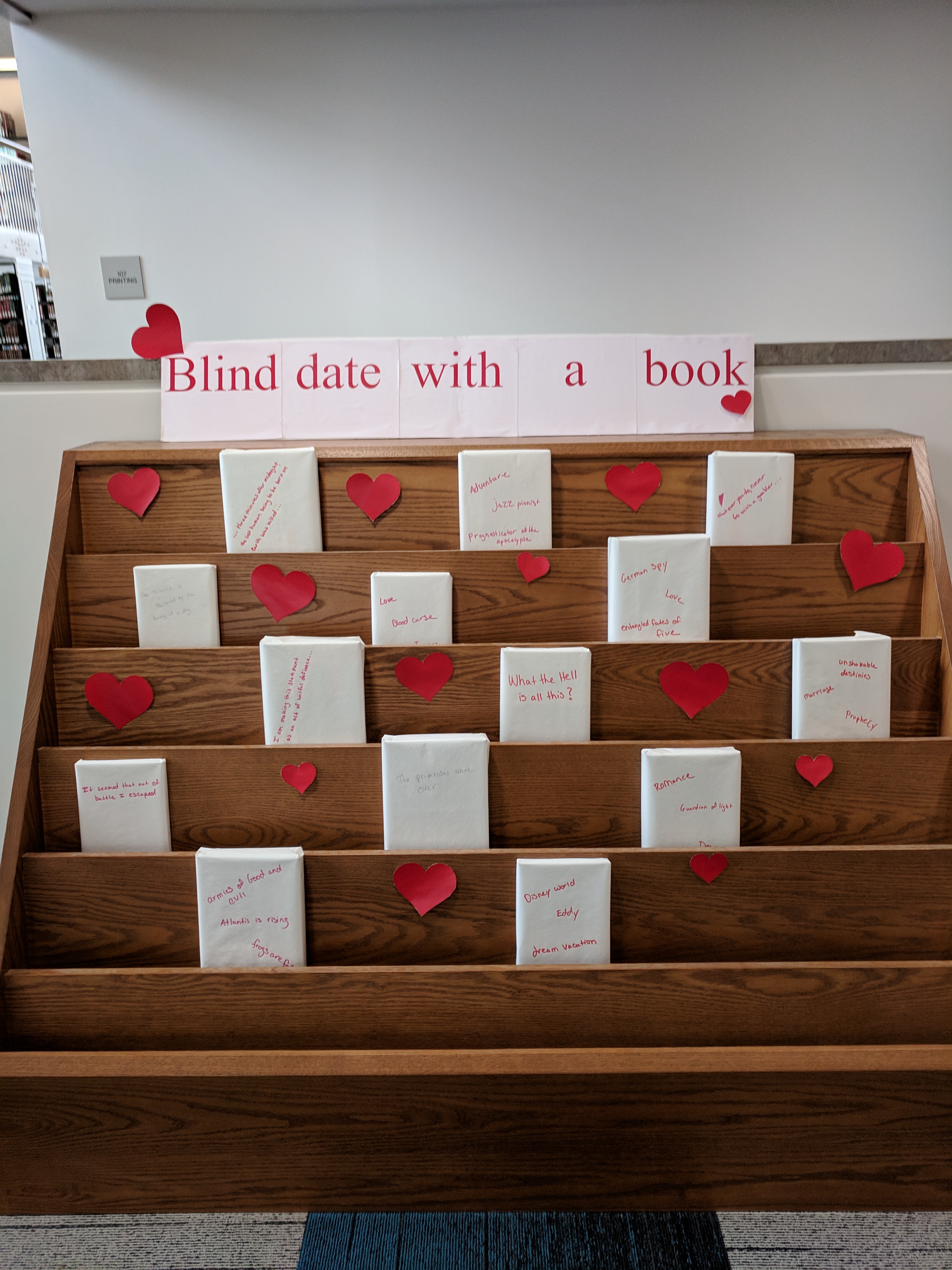 New books
JSML is always buying new books for research, career and professional development, and leisure reading purposes. There is a rotating display of new books on the first floor, and new books pop up there all the time. Here are some titles we've added recently - clicking on the covers will take you to their page in the library catalog, where you can read more about them or place a hold to let us know you want to check it out! (And they're not all books - there are new DVDs too!)